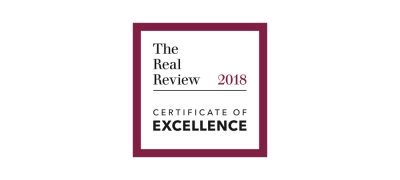 14 Jun

Sidewood listed in Top 100 National Wineries

Sidewood is delighted this week to have been listed in the top 100 Australian wineries by leading wine publication The Real Review. Ranked number 66 from 482 wineries that made the list, as well as receiving a place in their inaugural Top Wineries of Australia in 2018, Sidewood was also awarded a Certificate of Excellence.

The Certificate of Excellence is an annual national benchmark to show where Australian wineries rate according to the quality of wines produced. Evaluating over 10,000 wines annually, The Real Review identified the need to introduce an initiative to recognise wineries that consistently produce quality wines and reward them through recognition in a marketplace driven by price.

The Real Review considers the rating achieved, and recency of reviews over an assessment period. A proprietary algorithm is then utilised to determine recipients of the Certificate of Excellence. To qualify, a winery must have a minimum number of commercially available wines reviewed and maintain a minimum rating average.

The Real Review is led by respected Australian wine expert, critic and show judge, Huon Hooke, Master of Wine, Bob Campbell and Australian Gourmet Traveller reviewer, Guy Griffin.

The Real Review aims to provide:
Authentic, unbiased opinion on the most interesting current wines in Australia and New Zealand
Cellar Talk wines, including Wines and Buys of the week and monthly Top Drops
Insightful commentary and news about wine and food
Food and restaurant trends relevant to the wine-loving Australian and New Zealander*
*Written from information provided from www.therealreview.com.