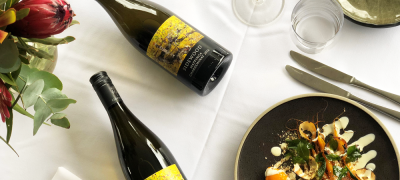 13 Aug

Gold Medal of royal proportions for Mappinga Chardonnay

Sidewood's 2016 Mappinga Chardonnay continues to dominate the award show circuit after adding another Gold medal from the 2018 KPMG Sydney Royal Wine Show to its growing list of accolades, taking its tally to an impressive nine Gold Medals.

Standing out from a line-up of over 65 of Australia's finest Chardonnays, the 2016 Mappinga Chardonnay was one of only five wines awarded a Gold medal in the 2016 vintage category.

Sidewood's Head Winemaker, Darryl Catlin believes great wines like our Mappinga Chardonnay start in the vineyard. Beginning by regularly checking flavour profiles, Darryl works closely with Sidewood's viticulture team to ensure the fruit is hand-picked at the optimum moment. After making the short journey to Sidewood's winery in Nairne, the winemaking team gets to work processing the fruit, focussing on keeping the juice as cool as possible. Bunches are sorted and are whole-bunch pressed, prior to wild-yeast barrel fermentation of free-run juice, in new and one-year-old French oak barriques for 10 months. It is then settled and prepared for bottling as soon as possible so that we can capture the freshness and intensity of the fruit.
This is the ninth Gold medal for the 2016 Mappinga Chardonnay with the wine also winning Gold at the 2017 Royal Adelaide Wine Show, 2017 Royal Queensland Wine Show, 2018 Catavinum World Wine Competition, 2017 Wine Orbit, 2017 New World Wine Awards New Zealand, 2017 International Wine Awards in Spain and the 2018 Sommelier Wine Awards in the UK.
The KPMG Sydney Royal Wine Show has a long and proud history of recognising the best of Australian wine, dating back to 1826. Attracting over 2,300 entries annually from over 370 Exhibitors across Australia, the show allows Exhibitors the opportunity to have their wines benchmarked against a cross-section of key Australian competitors, as well as the opportunity to win a coveted Sydney Royal Medal*.
*Information provided from http://www.rasnsw.com.au